Windows 7 Printer Setup
HOW TO INSTALL A NETWORK PRINTER

WINDOWS 7


1) Print a configuration page from your printer and note the IP address - you will need this later.
2) Click on Devices and Printers from the Start menu
3) The following screen should appear - click on ADD A PRINTER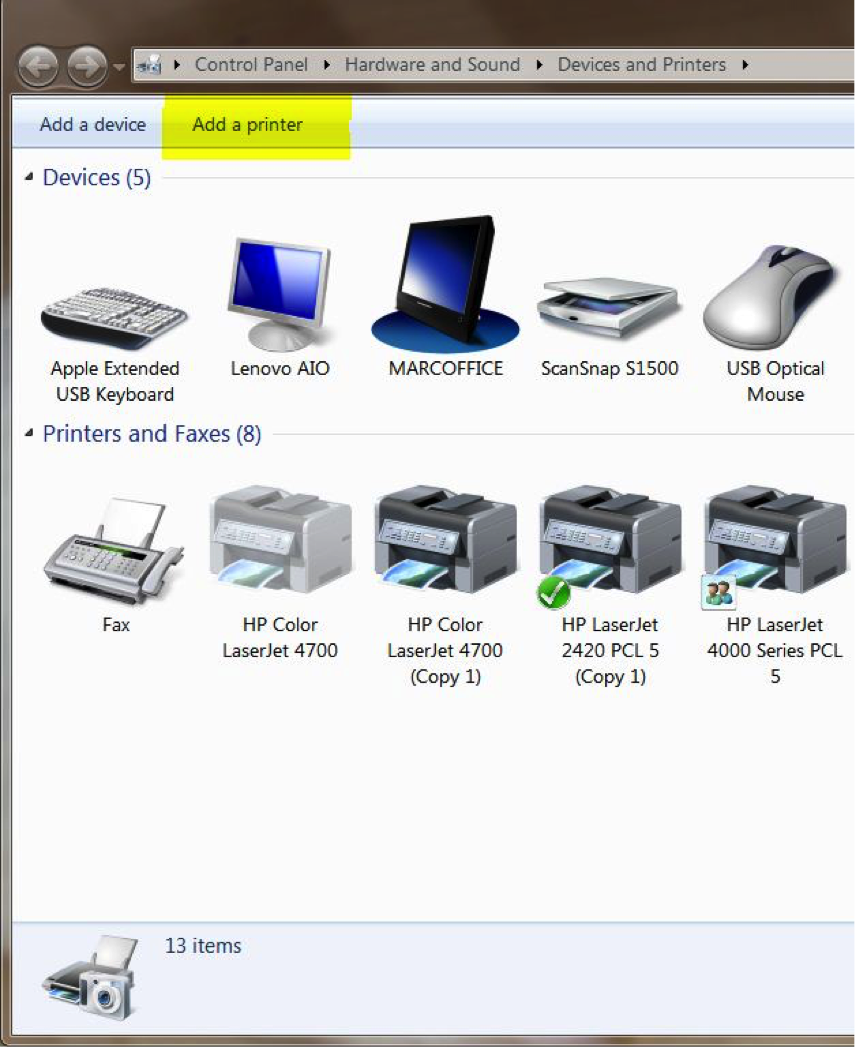 4) The next screen will ask you "What type of printer do you want to install?" - Select ADD A LOCAL PRINTER - even if it is a network printer.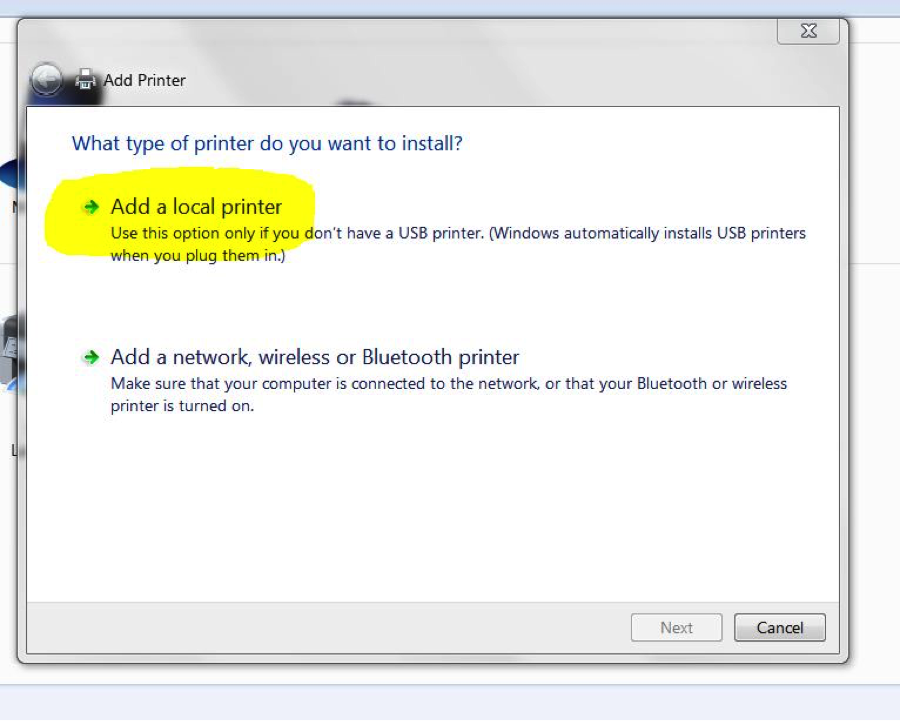 5) Select CREATE A NEW PORT, then chose STANDARD TCP/IP port then click NEXT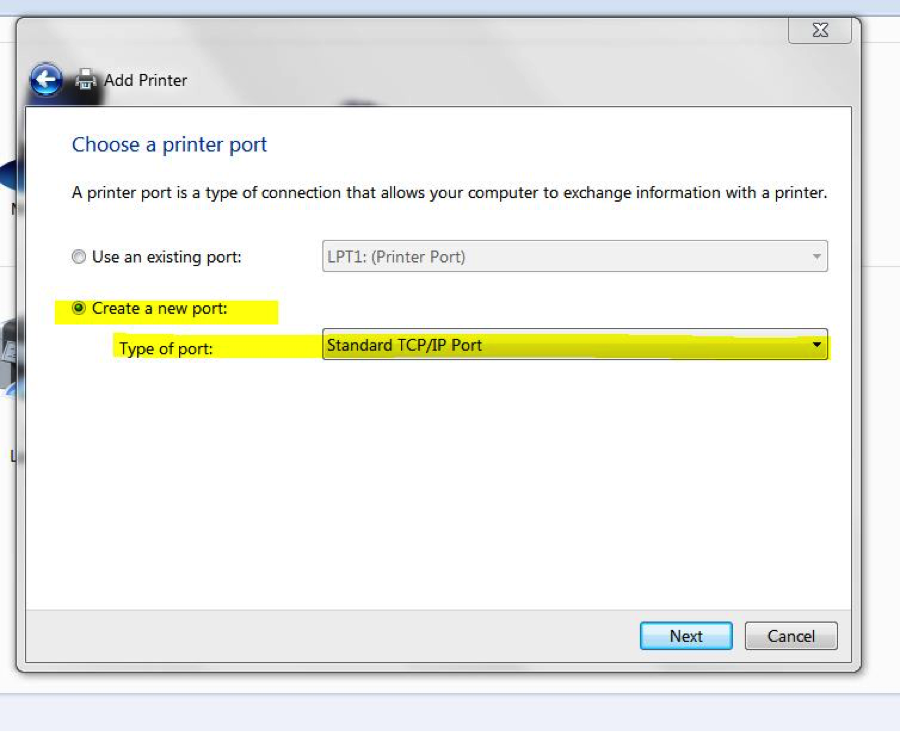 6) Enter the IP Address of your printer - found on the configuration page in step 1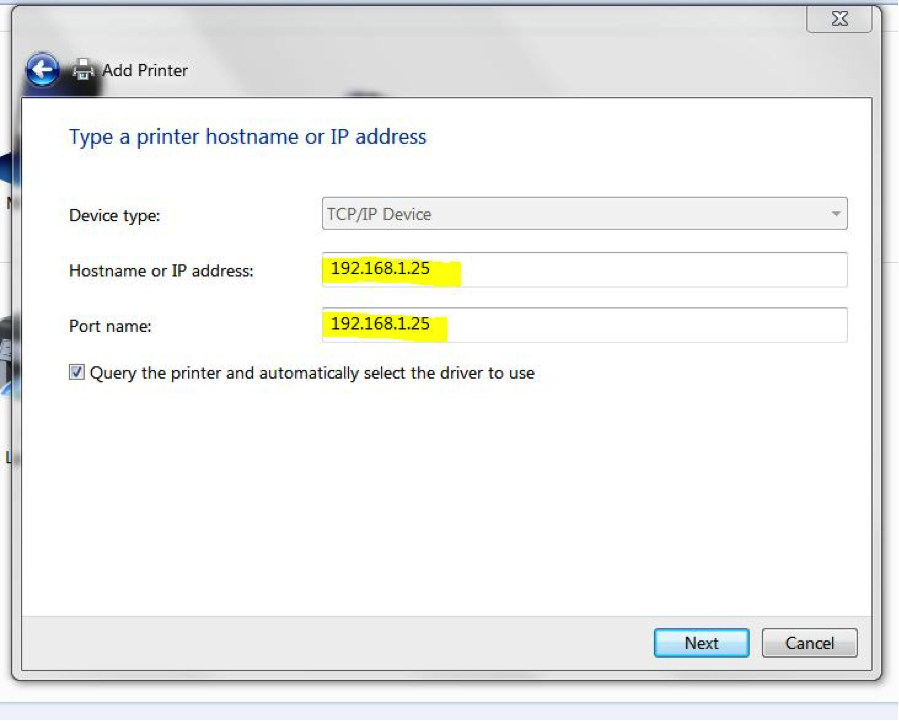 Make sure the box is checked next to "Query the printer and automatically select the driver to use" then click "Next"

7) Windows will finish the installation if it finds the print driver. If NOT you will see a screen that looks like this - asking you to select your printer from a list.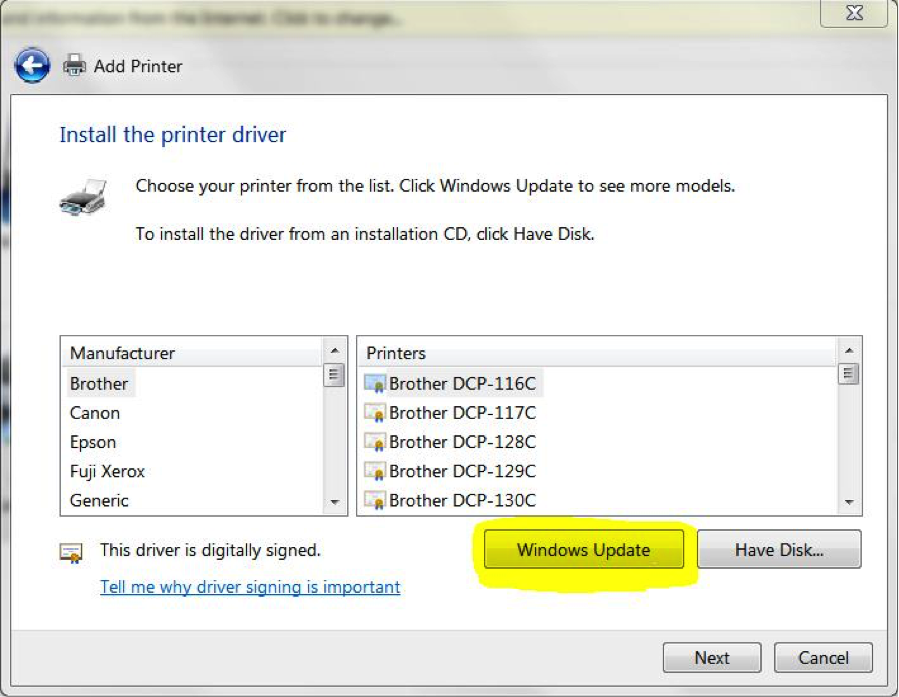 Scroll through the list and find your printer model. If it does NOT appear, then click the WINDOWS UPDATE button. This process will take a few minutes as the list is being updated. When finished, select your printer from the list and click NEXT.
8) Windows will finish the installation and you can send a test page to print.