We Buy HP DesignJet Plotters
We purchase HP DesignJet plotters and buy HP Designjet plotters. We buy used HP plotters and purchase surplus HP Designjet supplies and plotters.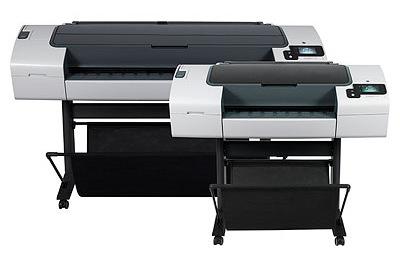 Our most frequently purchased hp designjet plotter and hp inkjet plotters are the following:
HP DesignJet 500, HP DesignJet 510 and HP Designjet 800 42" Plotter and

24" plotter

HP DesignJet T610, HP DesignJet T1100, HP DesignJet T770 and HP DesignJet T790 series
HP DesignJet Z2100, HP DesignJet Z3100 and HP DesignJet Z3200 series

HP Designjet t1100 44in

HP Designjet z3100 photo
HP T 770 Designjet
All sizes including 24" plotter, 36" plotter,

42" plotter
Please contact us via the form below and let us know what you have available and what condition they are in. Also, please let us know if you have the ability to securely palletize the plotter and if you have a loading dock for pickup. All models and makes of used hp inkjet plotters are needed. PrinterStop is the place to sell used printers, wide format color laser printers. sell used designjet plotters and sell used second hand plotters at the best plotter prices.